ATTLEBORO CAREER FAIR-Register Now! We are pleased to invite all interested individuals to attend the Attleboro Career Fair, held on May 3rd from 4-7 PM at the new Attleboro High School. Click the link below for more information:
https://www.attleboroschools.com/o/apswc/article/1084358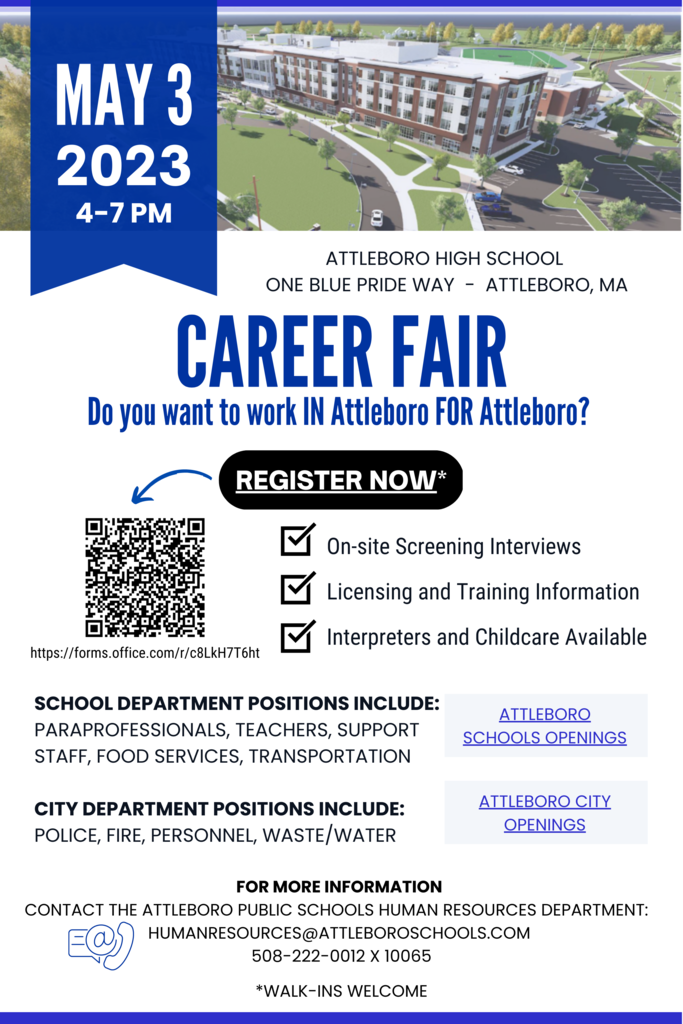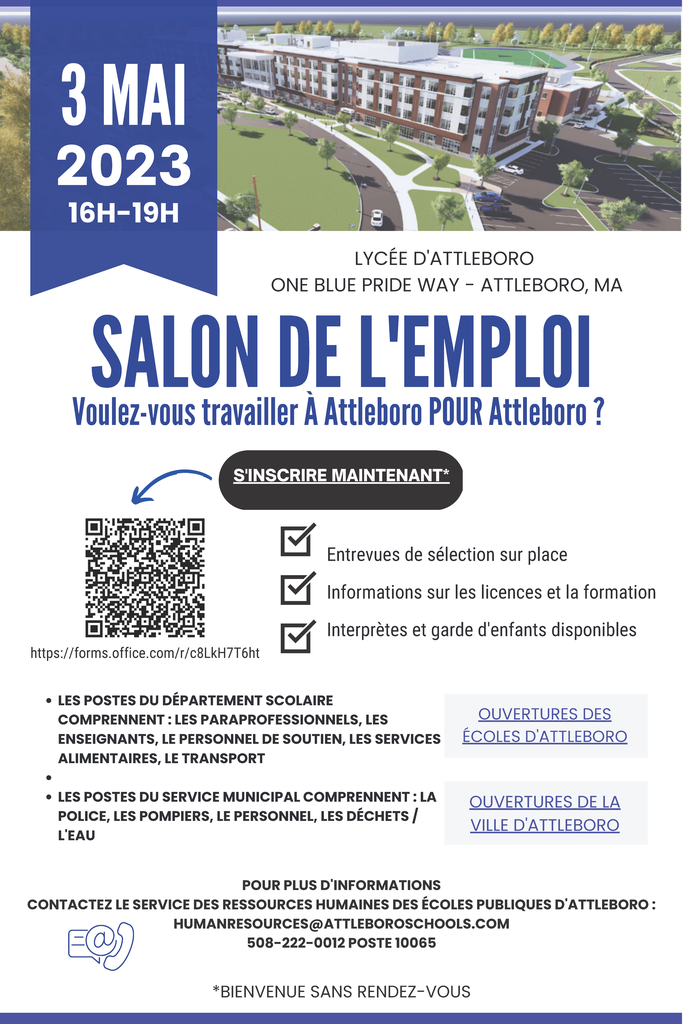 This week APS Music Department put on a Multi-Level Concert Series featuring instrumental and choral ensembles from grades 4-12. Please click on the following link to enjoy the performances.
https://www.doubleacs.com/liveconcerts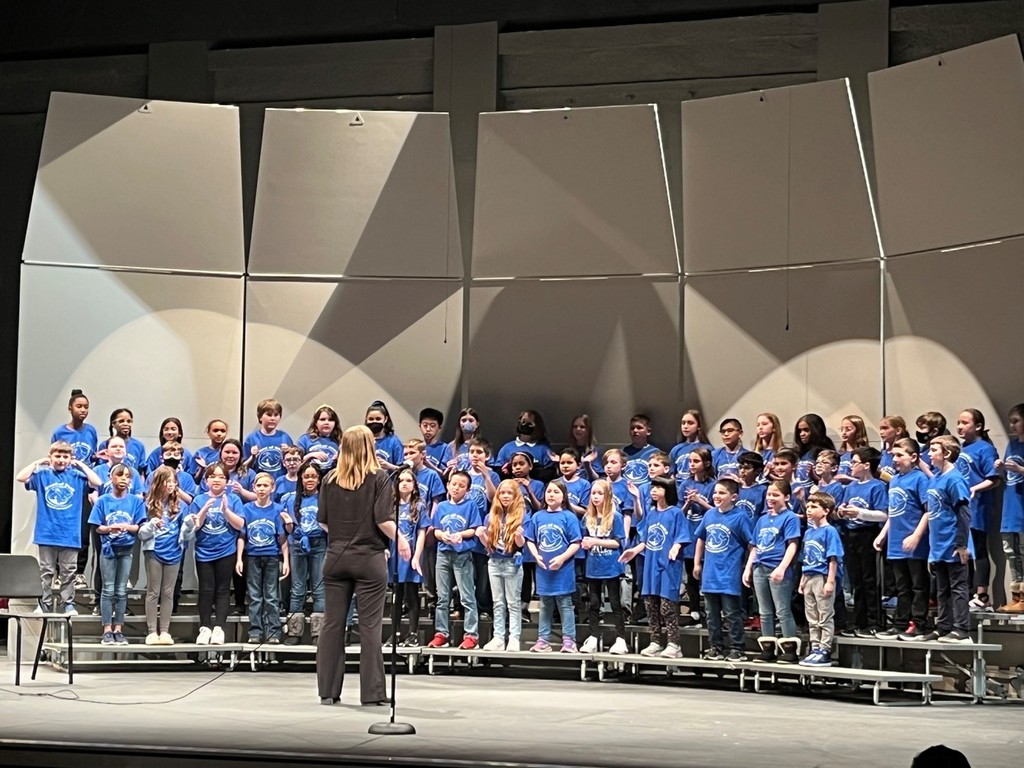 Do you know a student who will be 5 years old by September 1, 2023? Kindergarten Registration for the 2023-2024 school year is open now! Registration must be completed by May 1, 2023, to guarantee placement in your neighborhood school. ELC students should not complete the online registration process as students are already enrolled in APS. Visit the APS Registration page for more information:
https://tinyurl.com/2vyjfa4s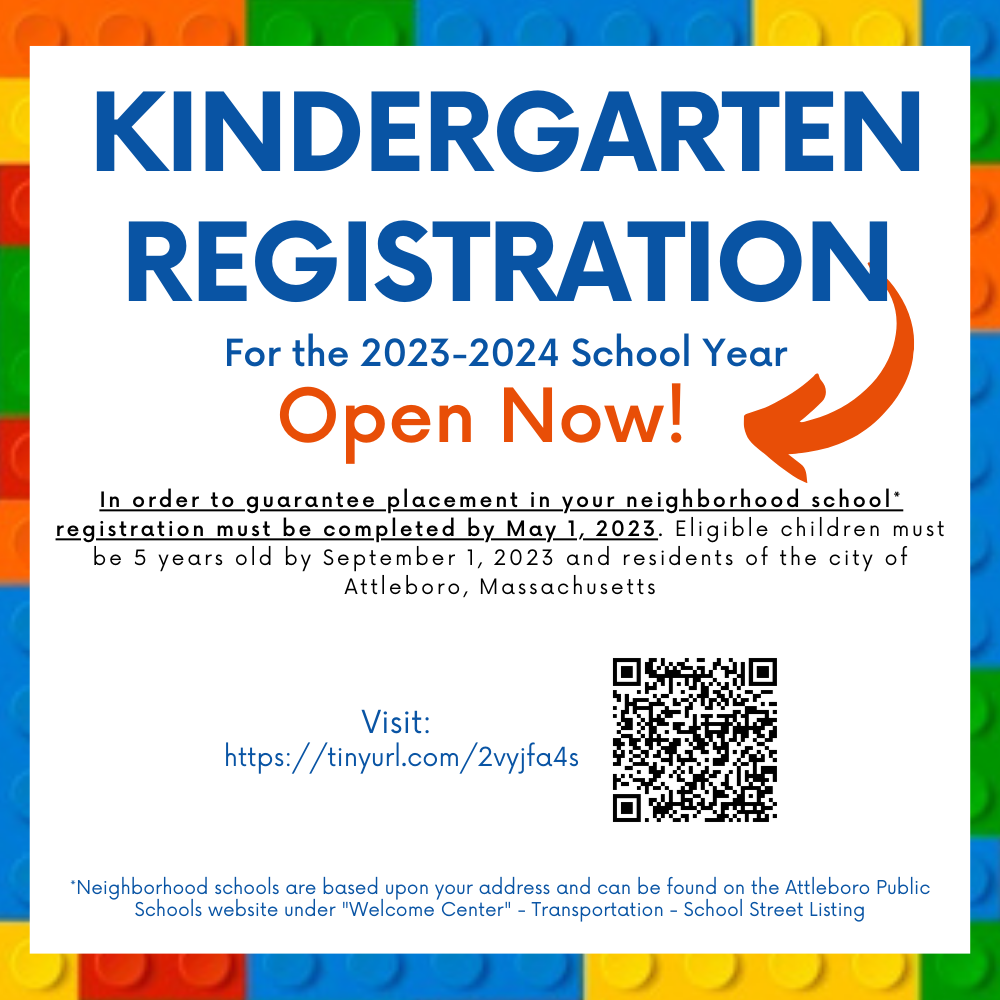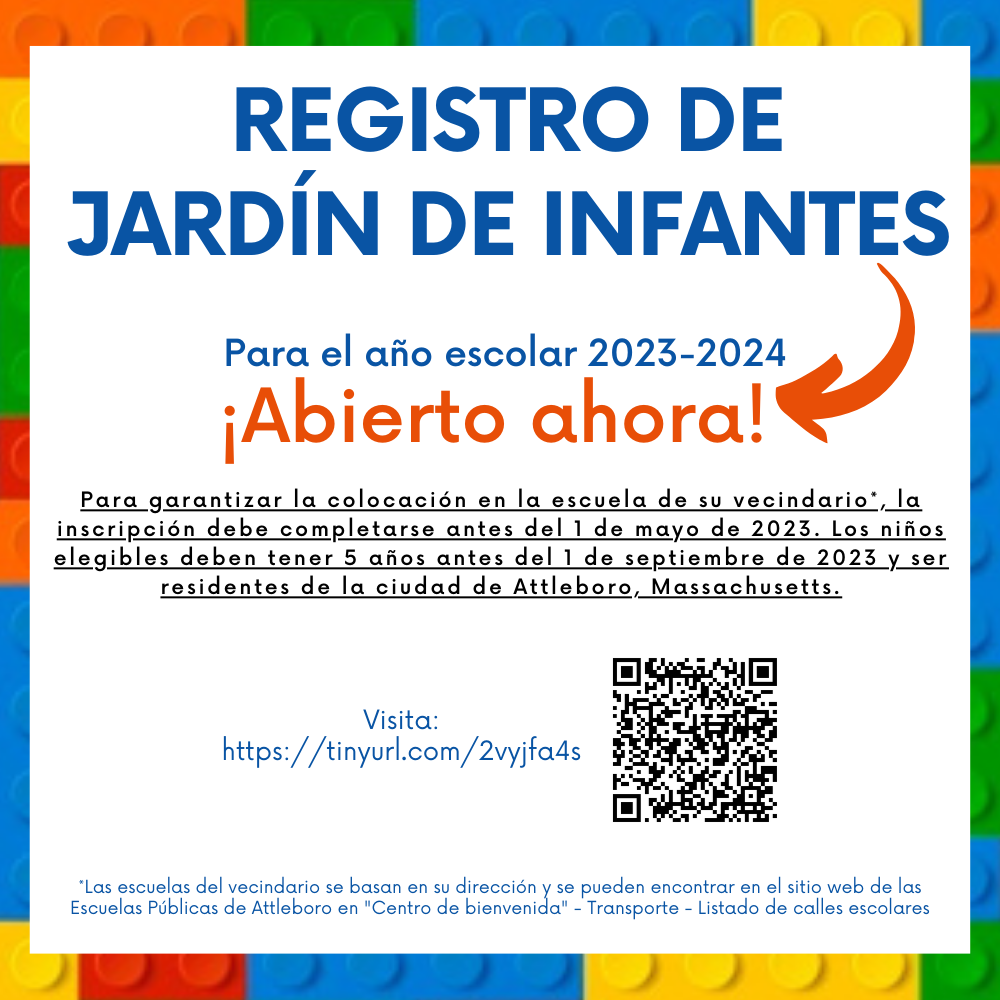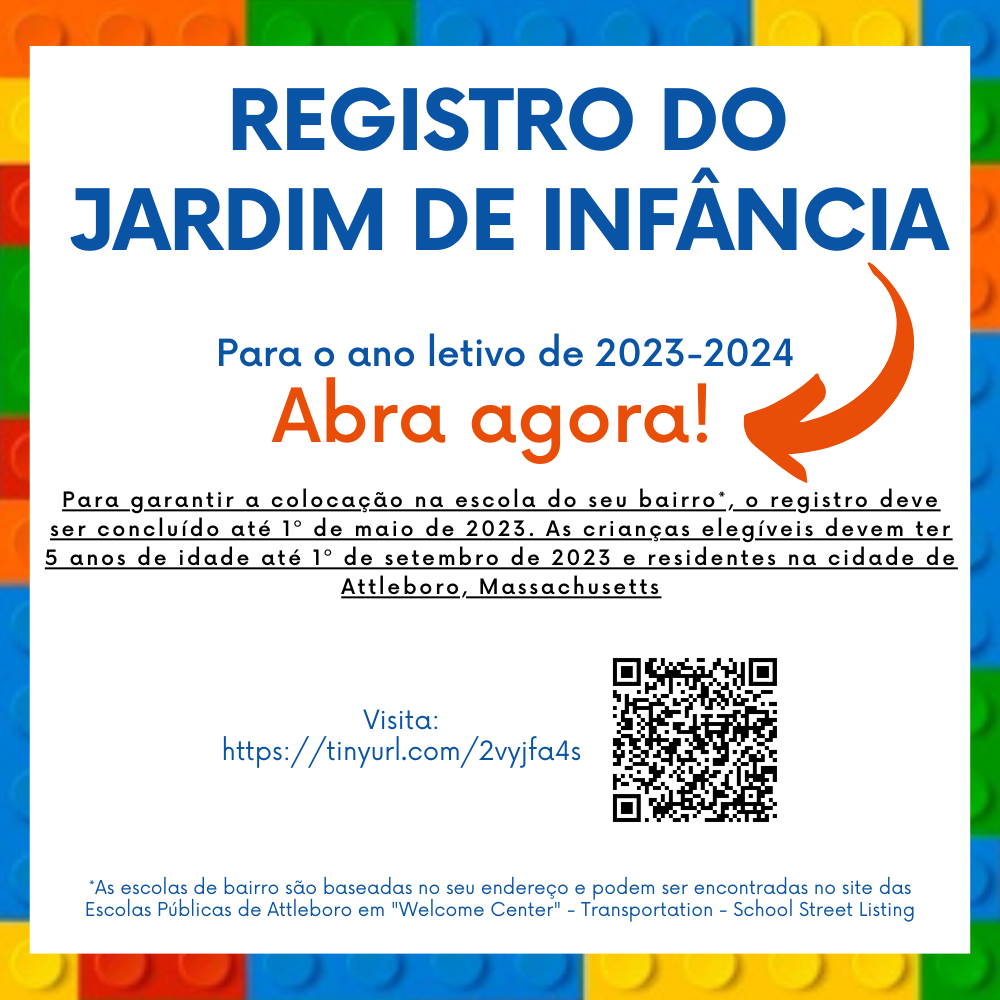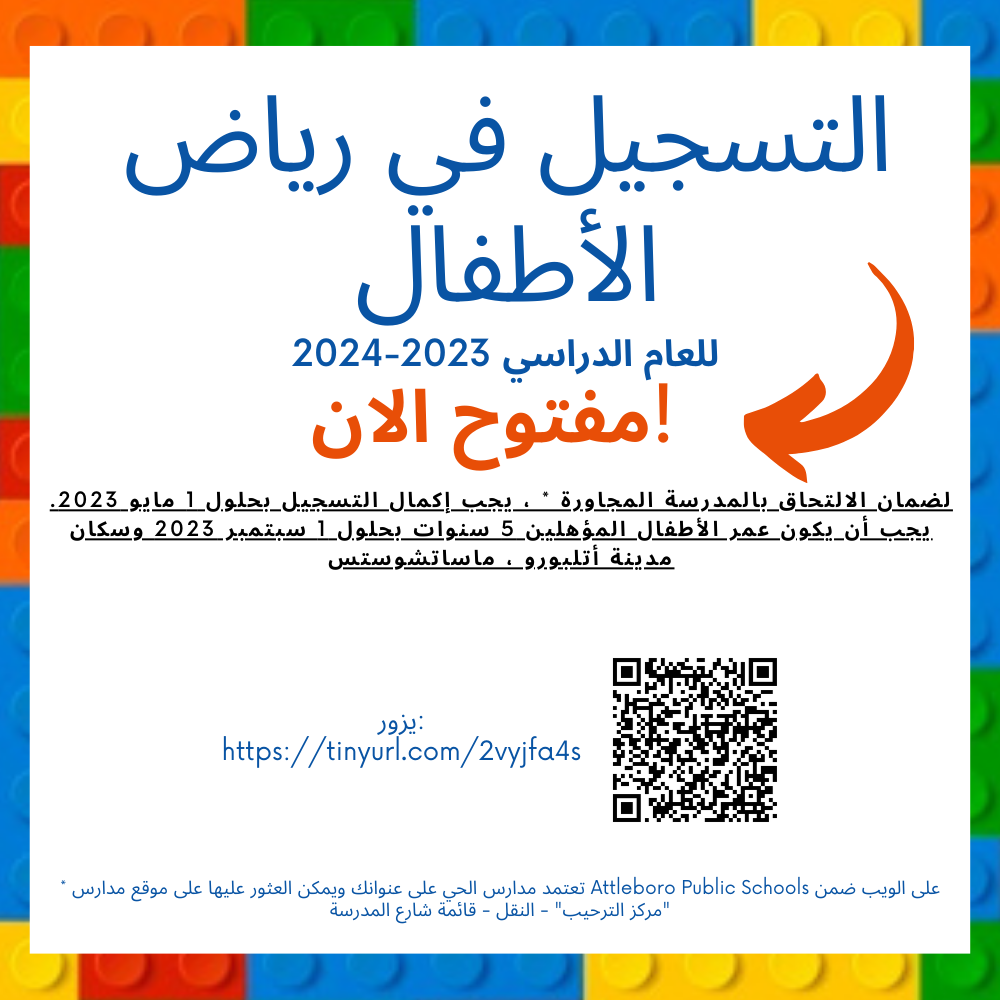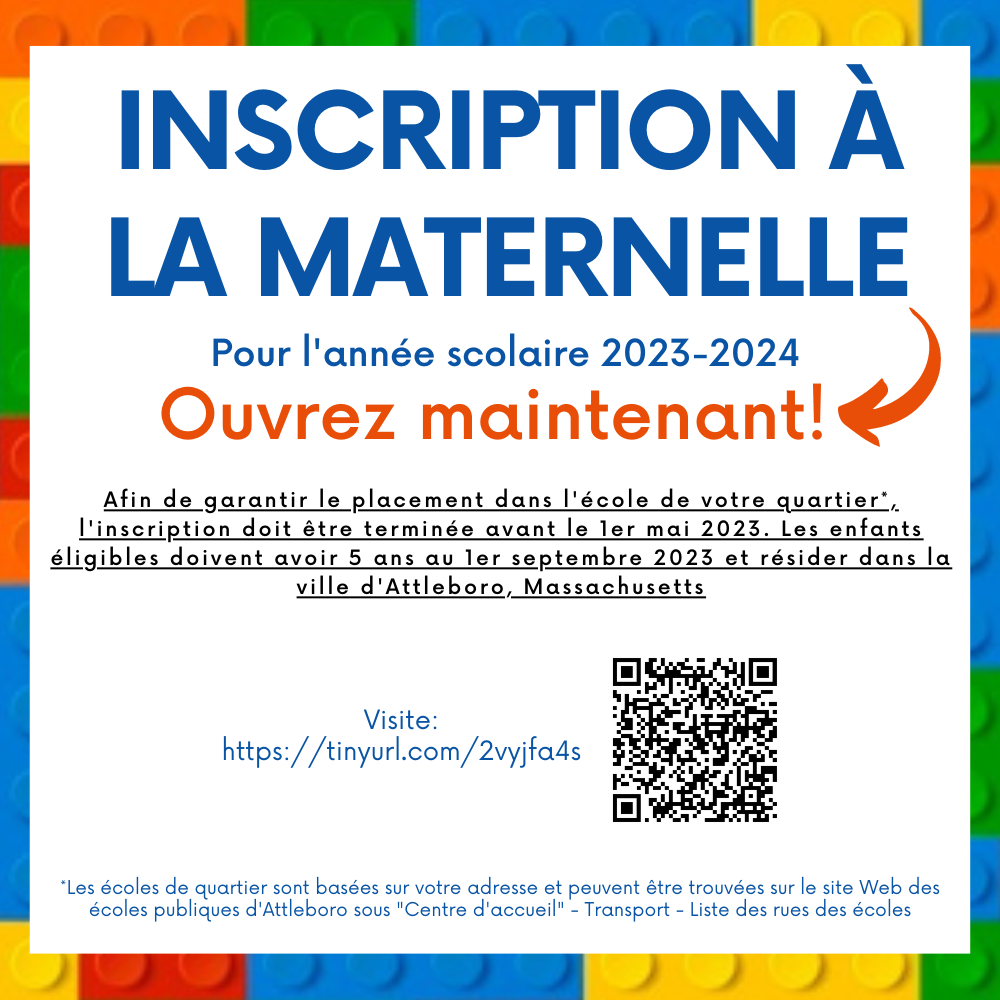 Please join the AHS Leo Club on Saturday, April 1 at 11:00 AM.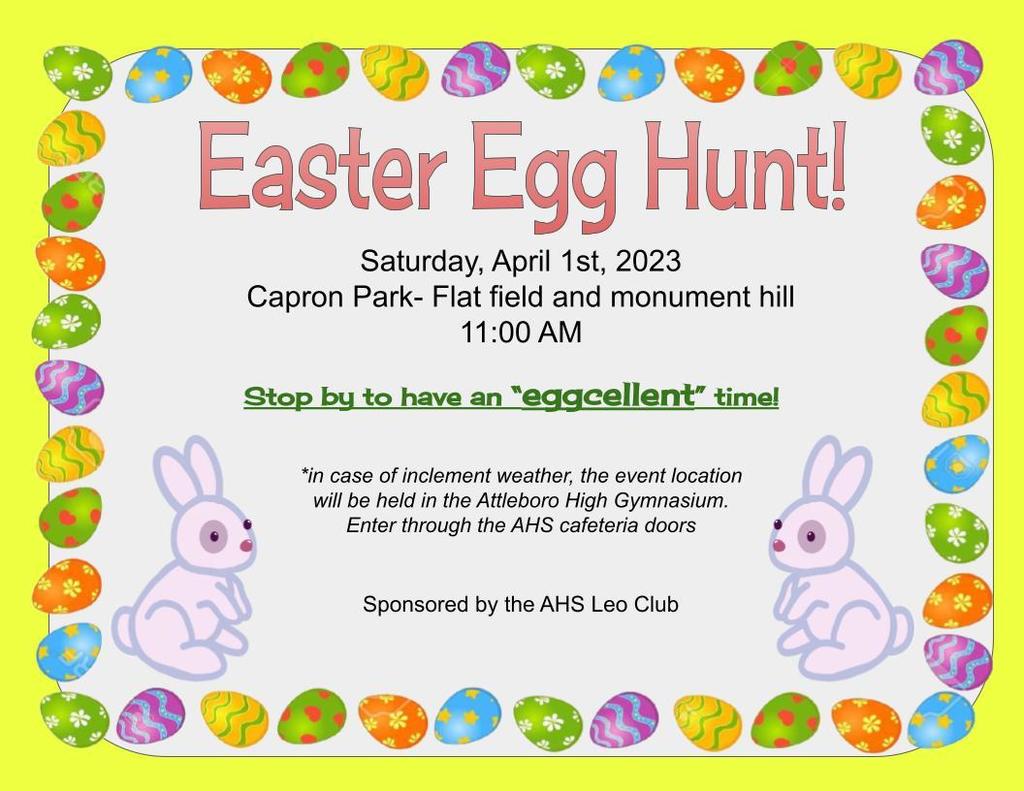 The AHS Answer for Cancer Club is hosting a fundraising event to benefit the Jimmy Fund and the Dana Farber Cancer Institute on Saturday, April 1 from 12 - 3. There will be an 18 Hole Mini Golf Course set up in the cafeteria as well as a Hole-In-One contest, face painting, corn hole, caricatures, raffles, food, and prizes. Admission is $10.00 per person and children under 12 are only $5.00 which includes everything except food. All proceeds benefit the Jimmy Fund for Pediatric Cancer research and support. Scan the QR code on the posters for more information or contact
ntella@attleboroschools.com
. Hope to see you there!

Please check out this Attleboro Public Library Offering

In an effort to return our elementary students home before conditions become unsafe, APS will dismiss early today, Tuesday, March 14, 2023. The early dismissal times are as follows: High School: 10:50 AM Middle School: 11:30 AM Elementary School: 12:25 PM The Early Learning Center will be closed - no AM or PM preschool. The ABACUS program will close two hours after dismissal.

We are closely monitoring the weather for tomorrow, March 14, 2023 and remain committed to delivering a full day of school as scheduled. However, the forecasted switch from rain to snow at midday presents a notable concern. Please be ready in case the timeline accelerates or conditions worsen and we need to call an early dismissal.

Due to the timing and expected snow accumulation associated with tomorrow's storm, Attleboro Public Schools will be closed Tuesday, February 28.

You're invited to A Night to Discover: APS Student Learning and Community Partnership Showcase on March 7, 2023, from 6:00-7:30PM. Join APS students, families, staff, and community organizations as students from throughout the district display their learning experiences and local community resources share information about their services and programs.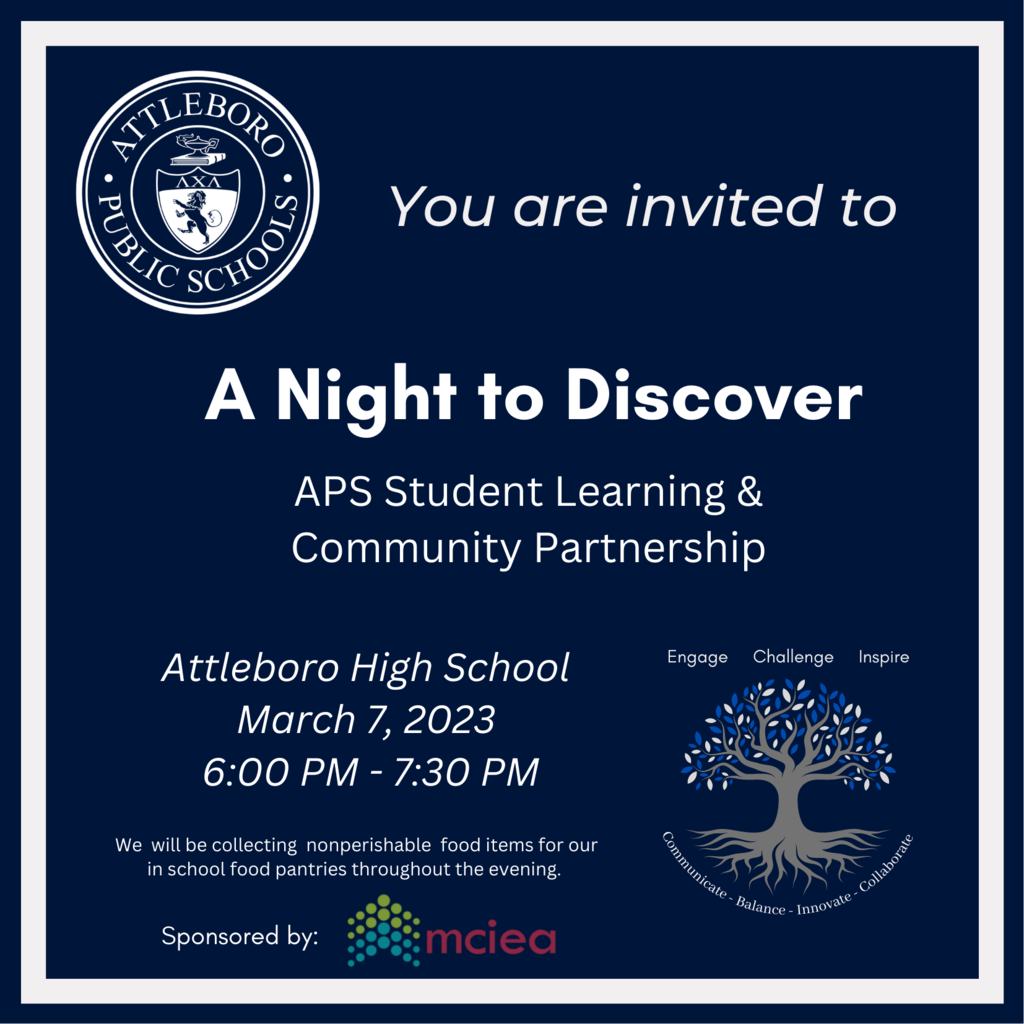 Do you know anyone with school age children ready for Kindergarten for next year? The Attleboro Public Schools is pleased to host Kindergarten Information Night on March 2, 2023. This evening provides information on how to enroll students for Kindergarten for the 2023-2024 school year. Please share Kindergarten Information Night with neighbors, friends and family! More information can be found on the Welcome Center Website.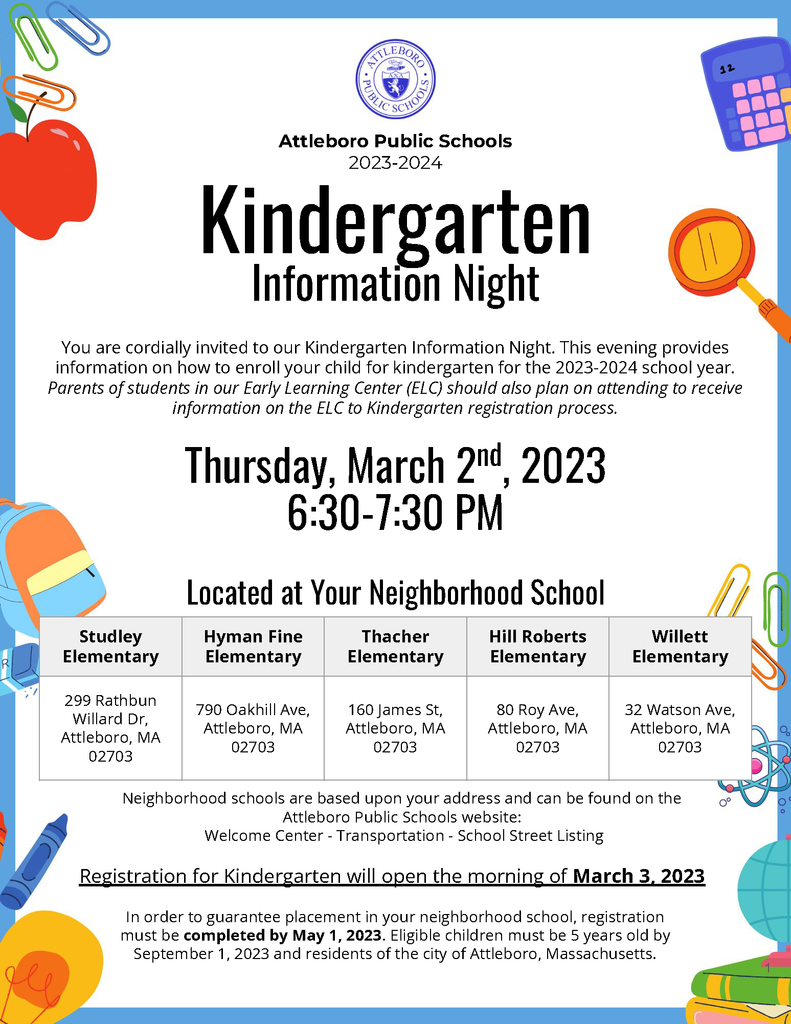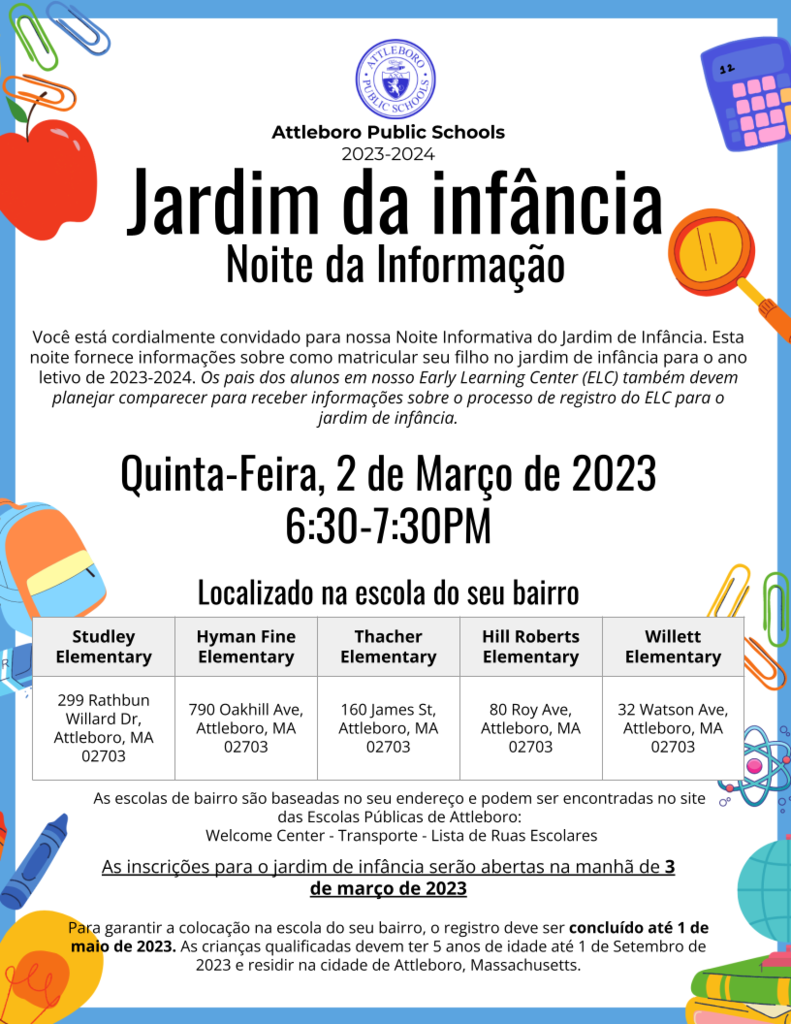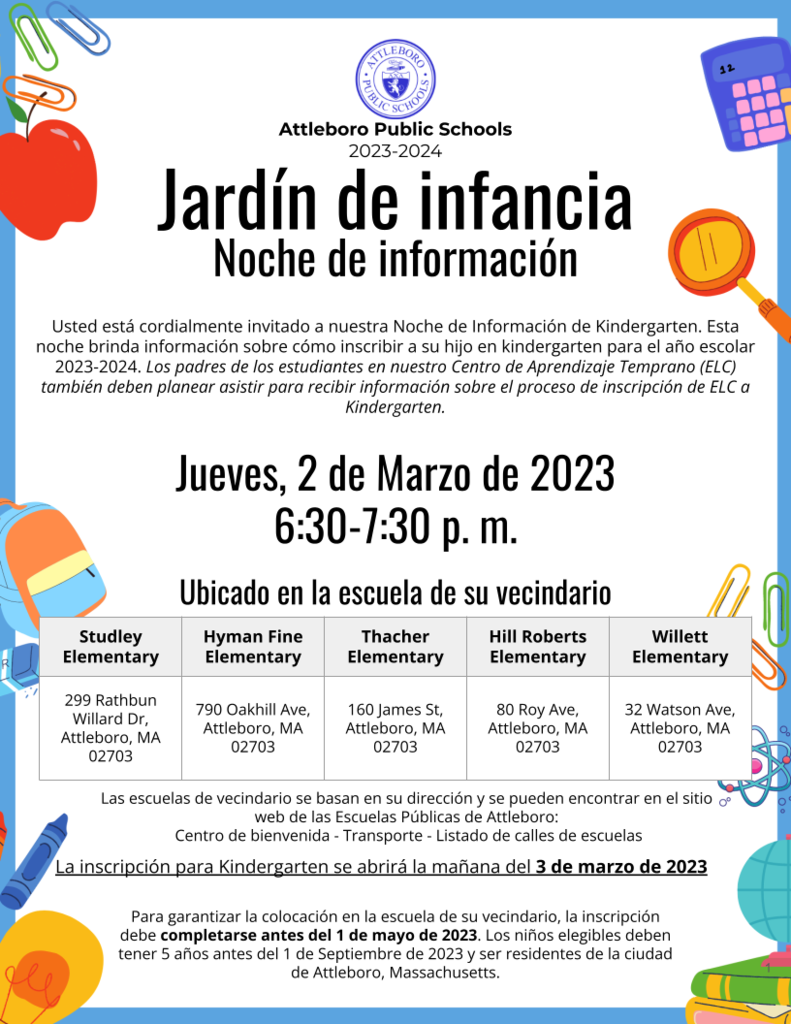 APS will be testing our alert system for families on Wednesday, December 14 at 10:00 AM. The alert will be sent as a text message to the mobile number that is on file in Aspen. Schools will reach out immediately following the test message for families who do not receive it.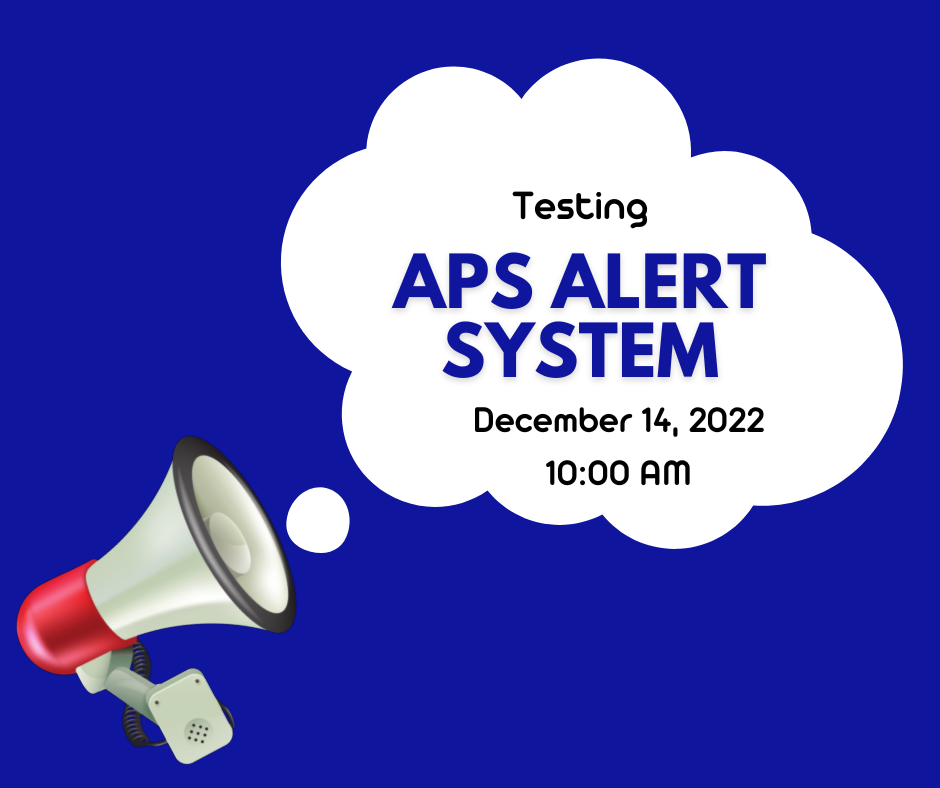 Don't forget Capron Park's Zoo Boo Spooktacular is tomorrow night (10.28) from 6:00PM - 9:00PM! It is sure to be a fun night of candy, games, prizes, performances and more! In person ticket sales will be available in the zoo's gift shop tomorrow until 4:00 PM. Tickets will also be available at the door starting at 6:00PM.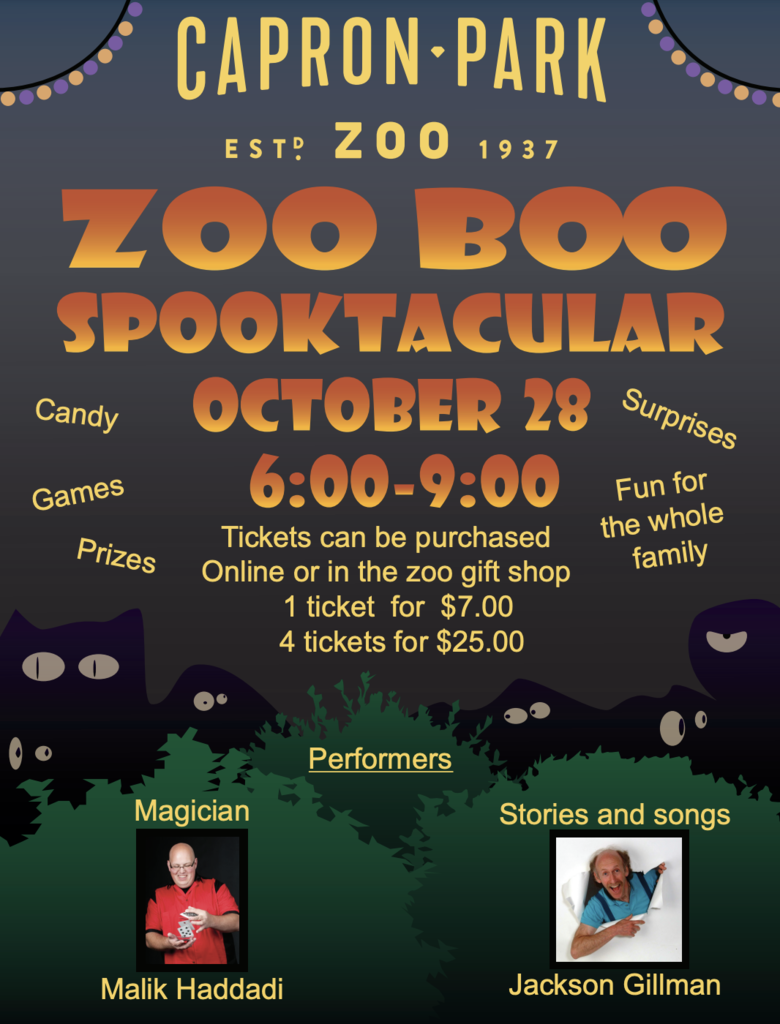 We're excited to introduce Attleboro Public Schools's new mobile communication tool - Rooms! Coming soon to the Attleboro Public Schools app, Rooms will be built into our district app so you have one app for everything Attleboro Public Schools.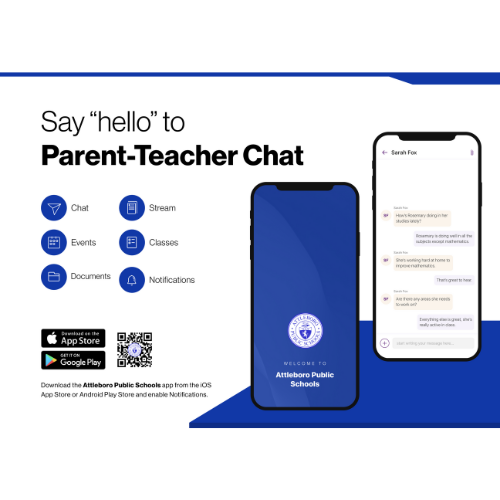 Coming Soon! Say "hello" to parent-teacher chat in the Attleboro Public Schools app! The same district app will soon offer class streams, class announcements, and parent-teacher chat. Download for Android
https://bit.ly/3y0V3x1
Download for iPhone
https://apple.co/3RjqlYR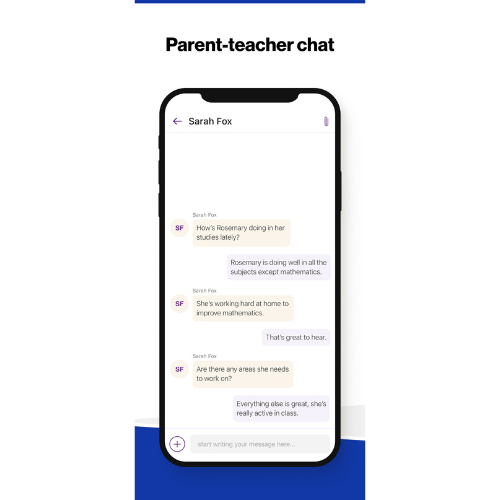 Welcome Center - Now Open!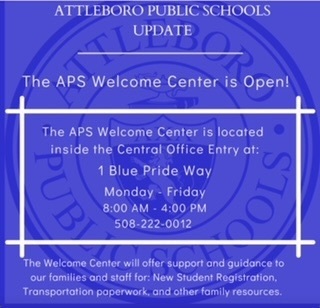 Registration & Transportation Updates